Firefighters' Club : Banquet & Conference Centre | Burnaby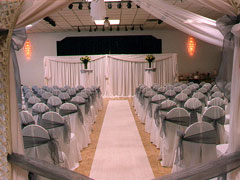 The easiest venue in Burnaby! At Metrotown (free parking); room for 250 guests; bring your own alcohol, decor & wedding cake. $56 to $60 per person includes staff, buffet, linens, tea lights, vase...
International Centre | Mississauga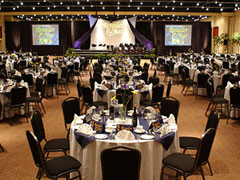 Let us host your wedding in our elegant new Conference Centre. Our innovative, worldly cuisine and elegant ballroom space will create one of the most exciting moments in your life. Our highly e...