LE Studio : Vancouver Photobooth | Vancouver

Photobooths are a great way to bring fun and a personal touch to your wedding reception. Our Vancouver photobooth is stylish, sleek & easy to operate; your guests will have a blast! We provide eve...
Best for Bride : Mississauga | Etobicoke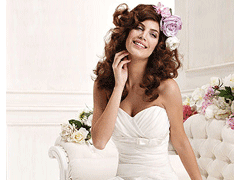 Best For Bride offers a wide selection of elegant, high-quality dresses and accessories for weddings and special occasions, with options for purchase or rental. Whatever your price range, body ty...