Dan Fontaine Photography | Richmond
Couture Wedding Photography and Make-Up. We capture the essence of love on the most important day of your lives. Our fashion inspired images combined with contemporary photojournalism tell the t...
Best for Bride : Barrie | Barrie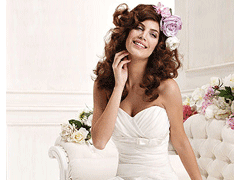 BEST for BRIDE = Best Dresses, Best Quality, Best Service and Best Prices! BEST FOR BRIDE is a one-stop bridal store, with 4 locations in Ontario (Toronto, Mississauga/Etobicoke, Hamilton and B...