Bride.Canada's National Sample Sale | Vancouver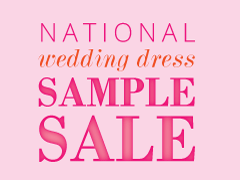 This actually Bride.Canada's HQ in Vancouver! Where we're currently also warehousing ~100 quality samples, on behalf of bridal shops across Canada (easiest to shop centrally!) If you see something...
Brentwood Bridal | Burnaby
The largest selection of styles and sizes in Canada. A brand new 10,000 square foot store full of gorgeous gowns. The possibilities are endless, and all there for you to try on.