bcdj.ca | Surrey
Combined our DJ's have performed at over a thousand weddings and we have a simple formula; listen to what you want! The big day is and should be all about the Wedding Couple. From the music to th...
Best for Bride : Barrie | Barrie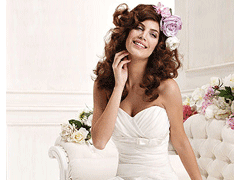 BEST for BRIDE = Best Dresses, Best Quality, Best Service and Best Prices! BEST FOR BRIDE is a one-stop bridal store, with 4 locations in Ontario (Toronto, Mississauga/Etobicoke, Hamilton and B...