West Coast Weddings and Events | Ucluelet
Wedding Planning is something that you, the Bride and Groom, do only once! And, without expert help, it can be a bit daunting. I am a dedicated Wedding Planner who knows what there is to know a...
Zenan Glass | North York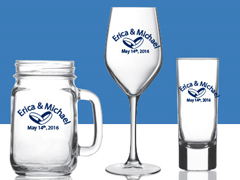 If you were looking for quality wedding glassware you are in the right place! Zenan has the largest selection of wedding glassware to choose from in Canada, as well as the most in-house customizi...