Main Event Ladies Wear & Bridal | Moose Jaw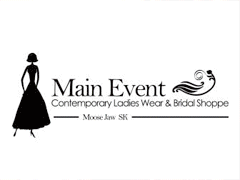 Main Event specializes in offering contemporary women and brides the elegant experience of personal service shopping. Our professional services help today's women find their perfect look for the o...
Brentwood Bridal | Burnaby
The largest selection of styles and sizes in Canada. A brand new 10,000 square foot store full of gorgeous gowns. The possibilities are endless, and all there for you to try on.