Aydin Wedding Films | Canmore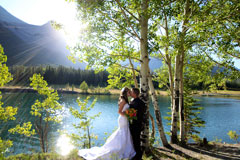 We provide professional wedding films for couples getting married in Banff, Lake Louise, Canmore and Calgary. Contact us to discuss your wedding film.
Forever in Video | Edmonton
As filmmakers, writers and photographers, we want to show more than how your wedding took place. We want to create a story of your wedding. Over 10 years in the wedding industry. ...