Enchanted Moments Couture Stationery | Brandon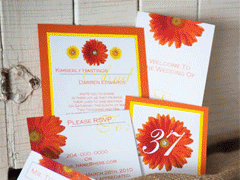 We design unique, custom, handcrafted invitations, announcements & cards for all occasions. Specializing in wedding stationary, we pride ourselves with exceptional customer service, meticulous att...
Paris Photography | Kanata
While the photojournalistic style is my specialty, I take great care to also capture traditional photographs of the family and wedding party. I also place an equal importance on the post-productio...