Aydin Wedding Films | Canmore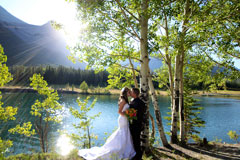 We provide professional wedding films for couples getting married in Banff, Lake Louise, Canmore and Calgary. Contact us to discuss your wedding film.
Evelyn Zuber, Videographer | Toronto
We give you undivided attention throughout the creation of your wedding video. Special attention is given for just the right mood.