Lumacraft Photography | Burlington
Lumacraft Photography is the studio of full time professional photographic artist David A. Gilmour LPPO. David applies his glamour, fashion and fine art experience to interpret the beauty of his c...
Best for Bride : Mississauga | Etobicoke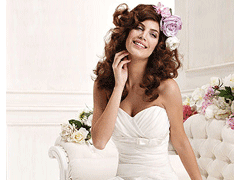 Best For Bride offers a wide selection of elegant, high-quality dresses and accessories for weddings and special occasions, with options for purchase or rental. Whatever your price range, body ty...