Aydin Wedding Films | Canmore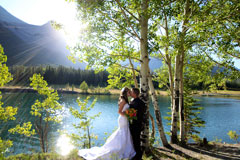 We provide professional wedding films for couples getting married in Banff, Lake Louise, Canmore and Calgary. Contact us to discuss your wedding film.
SimEyo Media Albums and Slideshows | Edmonton
SimEyo will transform your memorable photos, videos and audio into a personalized Media Album Slideshow. Perfect for presenting at your reception, giving as a gift or having as a family keeps...