The Wedding Fair 2015 | Calgary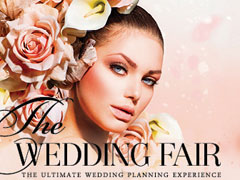 Sunday, January 18, 2015 : 9:30am- 5:30pm [ Fashion Shows: 12:00am - 3:30pm ]. The largest, most respected and sought after wedding show in Alberta by exhibitors and brides. From inspiring dé...
See Our Memories | Winnipeg
We bring over 30 years experience to your wedding day - with 2 photographers & a combination of candid/photojournalistic & traditional photography. Free Engagement session... Coffee Table Book...